UNIVERSITY HEALTH & WELLNESS 

GAME SHOW PROGRAMS
Interactive college and university health and wellness programs are now available in the state of New Jersey from the experts at It's PlayTyme. So students, get ready to put your game face and thinking caps on. We're going to play a brand new, exciting and innovative health and wellness game show, called "Learn and Play." This one-of-a-kind training program was created specifically for residence halls, Greek houses and student organizations. Our health and wellness game will add the fun factor to a variety of health topics most students may shy away from. We offer a 45-Minute, intense Q & A Session on healthy eating choices, proper dieting and weight management in a game show format. It is our goal to give students the most accurate information about the many different options they have at their disposal to stay healthy and physically fit while attending college.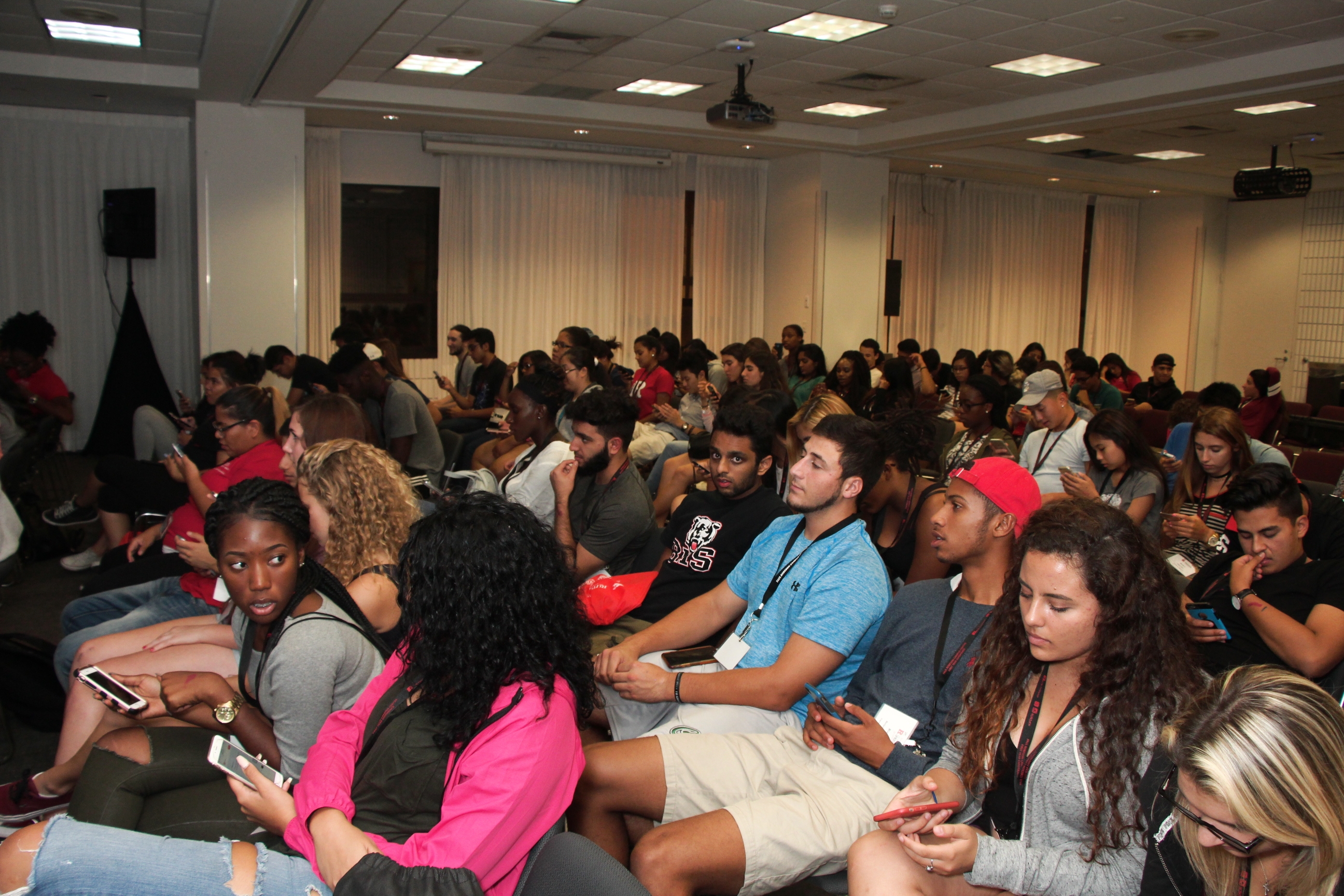 Importance of Running a Health Awareness Program
University faculty and staff both know the importance of running a health awareness program that engages their audience. So they book our prevention programs, because we deliver a high- energy program for students. "Learn and Play" is a fast-paced, attention-grabbing program to encourage daily exercise and better food choices. We will add the student's play factor by putting those options into several different categories, puzzles and surveys. We may ask questions the students have already learned in class and correct some well-known myths given by family and friends. Subjects covered are proper meal planning, vitamins, minerals, natural supplements, dieting and exercise.
This is a positive program that promotes living a healthier lifestyle, while touching on facts vs. myths that hinder us from making wiser choices. It is our belief that all high school and college students have the right to make their own choices when it comes to maintaining good health. Ultimately, we want students to think more critically about these decisions. Students will get high-quality, research-based information directly from either us or the university or high school that is hosting a wellness event.