When we think of group activities, we often associate them with children or teenagers.
However, group activities can be just as fun and beneficial for adults, whether it's for team building purposes or simply to enjoy a social gathering.
Fun group activities for adults come in a variety of forms, from outdoor adventures to indoor games and competitions.
Participating in fun group activities not only strengthens bonds and promotes teamwork, but it also provides an opportunity for adults to let loose and enjoy themselves.
Whether you're organizing a company team building event, a birthday party, or a casual social gathering, there's an endless array of exciting options to choose from.
A group of adults gathered around a table, laughing and smiling as they play a board game together.
One person is holding up a card triumphantly, while another looks on with a competitive glint in their eye. In the background, there are shelves lined with other games waiting to be played.
Fun Group Activities for Adults
Key Takeaways:
Fun group activities for adults are a great way to promote teamwork and strengthen bonds among participants.
These activities can take on many forms, from outdoor adventures to indoor games and competitions.
Participating in group activities provides an opportunity for adults to enjoy themselves in a relaxed and friendly environment.
Fun group activities are beneficial for team building events, birthday parties, or casual social gatherings.
With a plethora of fun and exciting options available, the possibilities for group activities are endless.
Outdoor Group Activities for Adults



If you're looking for some exciting group activities that can energize your gathering while enjoying nature, check out these options:
Camping Trips
One of my favorite outdoor group activities is going on a camping trip.
It's a great way to disconnect from the hustle and bustle of daily life and bond with your group over a campfire and s'mores.
You can explore the woods, go hiking, fishing, or just relax in the great outdoors.
Adventure Sports
If you're looking for something more adventurous, consider trying out adventure sports like white water rafting, rock climbing, or zip-lining.
These activities can create a sense of excitement and challenge, and bring your group closer together.
| Activity | Location | Price |
| --- | --- | --- |
| White Water Rafting | Colorado River, Arizona | $150 per Person |
| Rock Climbing | Yosemite, California | $75 per Person |
| Zip-lining | Maui, Hawaii | $120 per Person |
Beach and Water Activities
For those who enjoy water activities, consider hitting the beach with your group. You can go surfing, paddleboarding, kayaking, or just relax in the sun.
These activities are perfect for socializing, soaking up the sun, and enjoying the water.
Overall, outdoor group activities are a great way to enjoy nature, foster group bonding, and create memorable social experiences.
So, gather your group and embark on an exciting outdoor adventure!
Indoor Group Activities
Whenever I gather with my friends or colleagues, indoor group activities are always a great option for us to bond and have a good time together.
These activities are perfect for when the weather outside is not ideal or when we want to enjoy some indoor entertainment.
In this section, I will share some of my favorite ideas for indoor group activities that are sure to create lasting memories.
Themed Puzzle Night – Word Play
If you and your team love puzzles, why not make it a Wheel-of-Fortune themed night?
Divide your group into teams of 3.  Decided to either DIY or book a professional company to host the game for your group.
Choose puzzles/clues that fits with a specific theme, such as a favorite movie or TV show, and work together to solve it.
This is a great way to exercise your brain and strengthen your bond with friends. Plus, you can even turn it into a friendly competition by seeing who finishes first.
Lego Art Night
Who says Legos are just for kids? Have some fun with your friends by dedicating a night to Lego building and creating art pieces.
You can even choose a theme for the night and see how creative everyone can get.
Not only is this activity enjoyable, but it also promotes teamwork and problem-solving skills.
Game Show Mania Trivia
If you want to add some high-energy and excitement to your gathering, a live game show activity is a great option.
Choose some of your favorite shows you see on television.  Shows like Jeopardy, Family Feud or Wheel of Fortune.
Create your own game show by dividing into teams and compete to see who can answer the most questions or solve puzzles the fastest.
This activity is perfect for a friendly gathering or even a team-building event for co-workers.
Benefits of Indoor Group Activities
| Benefits | Explanation |
| --- | --- |
| Strengthen bond | Indoor group activities provide an opportunity for friends or colleagues to bond over a shared experience. |
| Promote teamwork | Many indoor group activities require teamwork and cooperation, which helps to build strong relationships and improve collaboration. |
| Improve problem-solving skills | Activities such as puzzles and building challenges can help improve problem-solving skills and promote creative thinking. |
| Provide entertainment | Indoor group activities provide a fun and unique form of entertainment that is perfect for gatherings with friends or co-workers. |
Indoor group activities provide various benefits like, strengthening bonds, promoting teamwork, improving problem-solving skills, and providing entertainment.
Themed puzzle nights, Lego art nights, and game show mania are just a few examples of the many fun options available.
Whatever activity you choose, it's sure to create lasting memories.
Group Activities at Work – Team Building



Team building is an essential aspect of maintaining a healthy and productive work environment.
Group activities at work can foster collaboration, improve communication, and increase employee morale.
Here are some exciting ideas for team building activities that can enhance teamwork and create a fun and engaging workplace.
Office Games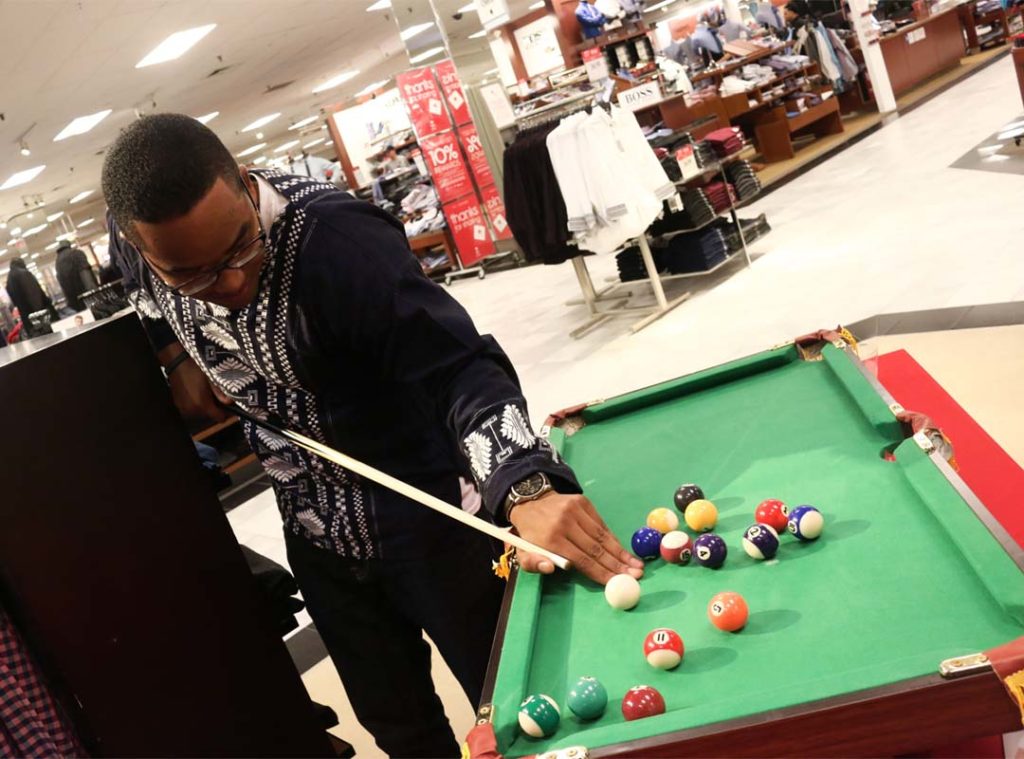 Office games can provide a quick and easy way to break the ice.
Some examples of office games include:
These games require minimal setup and can be played during lunch breaks or after work hours.
Retreat Ideas



Team building retreats can be an effective way to develop strong working relationships and improve communication skills.
They are an excellent way to break the routine of office activity and bring your team closer together while having fun.
Retreats can range from a day trip to a nearby attraction to a weekend getaway, depending on the availability and the team's interests.
The key is to choose an activity that allows for collaboration and communication between team members while providing an entertaining experience.
Some examples of team building workshops include:
Leadership development
Conflict resolution
Effective communication
Problem-solving
These workshops can be facilitated by internal staff or external trainers and can be customized to meet the specific needs of your team.
Charity/Volunteer Activities – Team Building
Volunteer activities are a great way to give back to the community while also building stronger bonds among colleagues.
Some examples of volunteer activities include:
Cleaning up local parks
Serving meals at a homeless shelter
Participating in a charity walk or run
Collecting donations for a local food bank
These activities can be organized during work hours or after work hours and can be a rewarding experience for everyone involved.
Cooking Classes – Team Building
Cooking classes provide a fun and interactive way to learn new skills while creating delicious meals together.
Some examples of cooking classes include:
The Great Guac Off
Ice Cream or Gelato Classes
Participating in cooking classes can boost team morale and foster a sense of camaraderie and teamwork in the workplace.
Overall, group activities for work can have a positive impact on employee satisfaction and productivity.
By engaging in team building activities such as office games, team building workshops, volunteer activities, and cooking classes, colleagues can strengthen their relationships and work better together.
Game Nights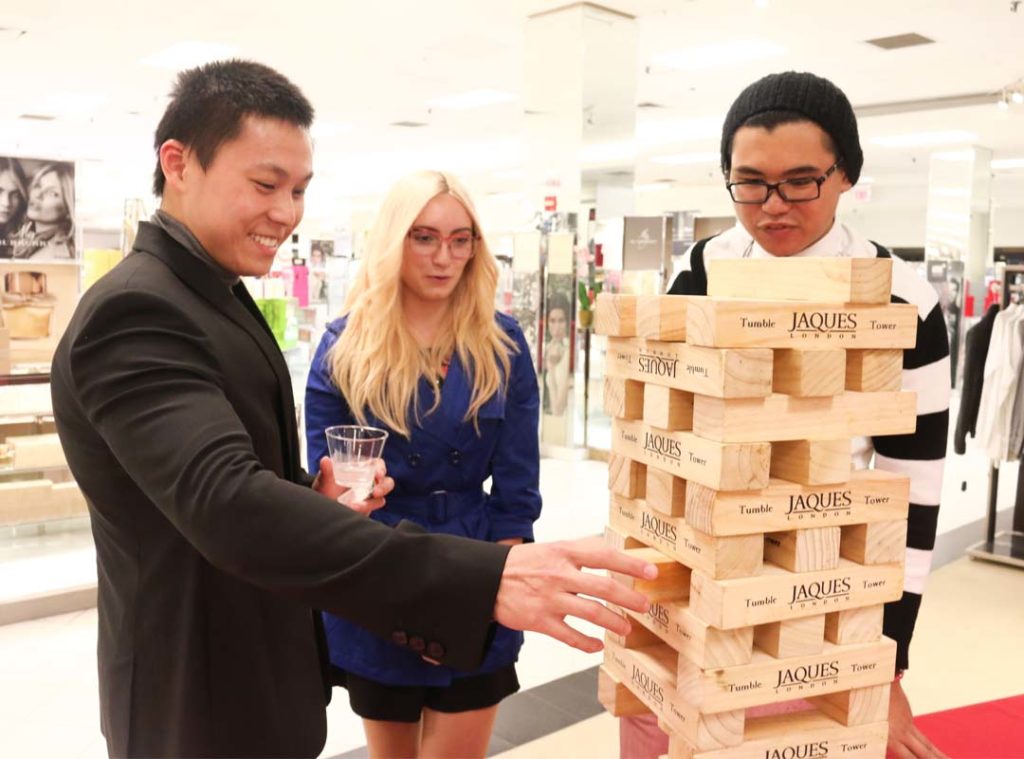 Game nights are a classic social activity that never gets old. Gather your friends, crack open some beers, and get ready for a night of friendly competition.
You can play board games, card games, or even video games, depending on your group's preferences.
For added excitement, you can have a tournament with prizes for the winners.
Entertainment Activities
When it comes to team building activities, it's not all about intellectual challenges or physical exercises.
Adding Entertainment activities are a great way to bring your team together in a more relaxed and fun environment.
One idea is to organize a trivia night at a local bar or restaurant.
Choose fun categories such as pop culture, sports, or history and let your team battle it out for bragging rights.
This activity can be a great way to improve collaboration and communication skills while also enjoying a night out with colleagues.
Karaoke Night
Another option is to organize a karaoke night. Karaoke night can help to build confidence and encourage teamwork as team members support and cheer each other on.
Plus, it's a great way to let loose and have some fun after a hard day's work.
This activity can be a great way to improve team dynamics and encourage healthy competition among colleagues.
Corporate Family Summer Fun Days
As the saying goes, "family that plays together, stays together".
Corporate family fun days provide an excellent chance to bring employees and their loved ones together for a day of excitement, and team building.
These events are usually held on weekends and are designed to include family-friendly activities, food, and entertainment for everyone.
Corporate family Summer fun days are perfect for showing appreciation for employees and their families, and they help foster a positive company culture.
These events also encourage employees to connect with each other on a personal level, leading to stronger relationships and enhanced teamwork.
One of the best times to plan a corporate family fun day is on National Fun at Work Day.
This yearly celebration falls on the last Friday of January, and it's an exceptional opportunity to provide employees with a day of laughter and joy.
You can use this day to organize team-building activities or hire an event planner to help you create a memorable day for your employees.
Example of a Corporate Family Fun Day Schedule
| Time | Activity |
| --- | --- |
| 9:00 AM | Check-In and Breakfast |
| 10:30 AM | Group Icebreaker Activities |
| 12:00 PM | Lunch and Family-Friendly Activities (Inflatables, Face Painting, etc.) |
| 2:00 PM | Team Building Activity (Scavenger Hunt/Capture the Flag) |
| 4:00 PM | Prize Giveaways and Wrap-Up |
A corporate family fun day can be as simple or as elaborate as you want it to be.
Some companies opt for a potluck-style picnic, while others go all out and hire a caterer and event planner.
Regardless of the size and scope of the event, the goal is to create a day of fun and bonding for employees and their families.
Group Activities for Parties
Parties are a great way to bring friends and family together for a fun and exciting time. However, sometimes parties can become a bit dull and monotonous.
That's why I always suggest including group activities for parties to keep everyone engaged and having a good time.
Whether it's a birthday party or a casual get-together, these group bonding activities are sure to add some life to your party.
There's no shortage of fun group activities for friends. Whether you prefer indoor or outdoor activities, competitive or creative, there's something for everyone.
So gather your friends, try out some of these activities, and have a great time!
The Great Guac Off
If your party has a food theme, then The Great Guac Off is the perfect group activity.
Divide the party into teams and have each team come up with their own guacamole recipe.
The teams can then present their guacamole to the judges (who can be other party guests) who will determine the winner.
This fun and interactive activity will bring out everyone's competitive side and provide a delicious snack for everyone to enjoy.
Ice Cream or Gelato Classes
Another great group activity for parties is taking an ice cream or gelato class.
Many culinary schools and ice cream shops offer these classes where you can learn how to make your own delicious frozen treats.
It's a fun and unique activity that will have everyone bonding over a sweet tooth.
Foodie Adventures
If you and your group enjoy exploring local cuisine, there are plenty of food-related group activities in [location].
Consider taking a cooking class together, such as the popular "Great Guac-Off" where you can learn how to make delicious guacamole from scratch.
Show a group of adults laughing and having fun while engaging in different activities in a park, such as playing frisbee, having a picnic, playing volleyball.
You could also try attending an ice cream or gelato-making class, or even organizing a themed scrabble night at a local restaurant where you can enjoy good food and conversation while solving challenging words.
Arts and Crafts Nights
If your group is artistically inclined, why not try a Lego art night?
There are plenty of options for Lego building kits for adults, and you can hold a competition or simply enjoy building and creating together.
Alternatively, you could organize a scrapbooking or painting night, where you can enjoy each other's company and get creative.
Outdoor Adventures
If your team is more adventurous, consider organizing a team outing that involves outdoor activities such as hiking, camping, or water sports.
Consider going on a guided hike or mountain biking excursion, or take a canopy tour through the local forest.
These activities are not only fun but also physical, which can help to improve overall health and camaraderie among team members.
Whatever the activity, be sure to capture the memories by taking pictures and sharing them on social media or your company's intranet.
This will help to extend the experience and bring your team closer together even after the event has ended.
Frequently Asked Questions
What are group activities for adults?
Fun group activities for adults are interactive and entertaining experiences that involve a group of individuals coming together to engage in enjoyable and memorable experiences.
These activities are designed to foster bonding, enhance teamwork, and create a positive and engaging social environment.
Why are team building activities important for adults?
Team building activities are important for adults to help improve communication, build trust, and enhance collaboration among team members.
These activities promote a positive work or social environment, improve morale and productivity, and strengthen relationships within the group.
What are some outdoor group activities for adults?
Some outdoor group activities for adults include team sports such as soccer or volleyball, hiking or nature walks, adventure outings like ziplining or rock climbing, and group excursions to parks or recreational areas.
These activities provide opportunities for physical exercise, exploration, and group bonding in a natural setting.
What are the best indoor team building activity for adults?
The best indoor group activities for adults include board game nights, trivia or quiz competitions, scavenger hunts, cooking classes or potluck dinners, themed puzzle challenges, and DIY craft sessions.
These popular activities are perfect for socializing, stimulating creativity, and having fun in a more relaxed indoor environment.
What kinds of activities are good for work?
Group activities for work can include office games or competitions, team-building retreats or seminars, volunteering activities, and group challenges or problem-solving exercises.
These activities aim to improve teamwork, collaboration, and communication among colleagues, leading to a more productive and positive work environment.
What are some group activities for friends/collegues?
Group activities for friends can include cooking or mixology classes, game nights, outdoor adventures like camping or kayaking, themed parties or costume events, and group fitness classes.
These activities provide opportunities for friends to bond, create shared memories, and enjoy each other's company.
What are corporate family fun days?
Corporate family fun days are organized events where employees and their families come together for a day of fun and bonding.
These events can include activities such as games, inflatables, entertainment shows, craft stations, and food stalls.
Corporate family fun days aim to celebrate and appreciate employees while providing a chance for families to connect and have a great time.
What are some group activities for parties?
Group activities for parties can include scavenger hunts, DIY craft corners, karaoke or lip-sync battles, group photo booths, and trivia or game show-style competitions.
These activities add an interactive and entertaining element to parties, ensuring that everyone has a great time and gets involved.
Conclusion
Adult Group activities are a great way to bond, build strong connection and create lasting memories.
Whether you're looking for team-building activities for work, group activities for friends, or activities for parties, there's something for everyone.
You can either DIY or book a professional company to facilitate the activities for you.  The choice is yours!
Book a live game show experience today!
Contact us for further details.
For Immediate assistance by text – 917-670-4689
No deposit required.
We plan and facilitate all activities.